Featured Article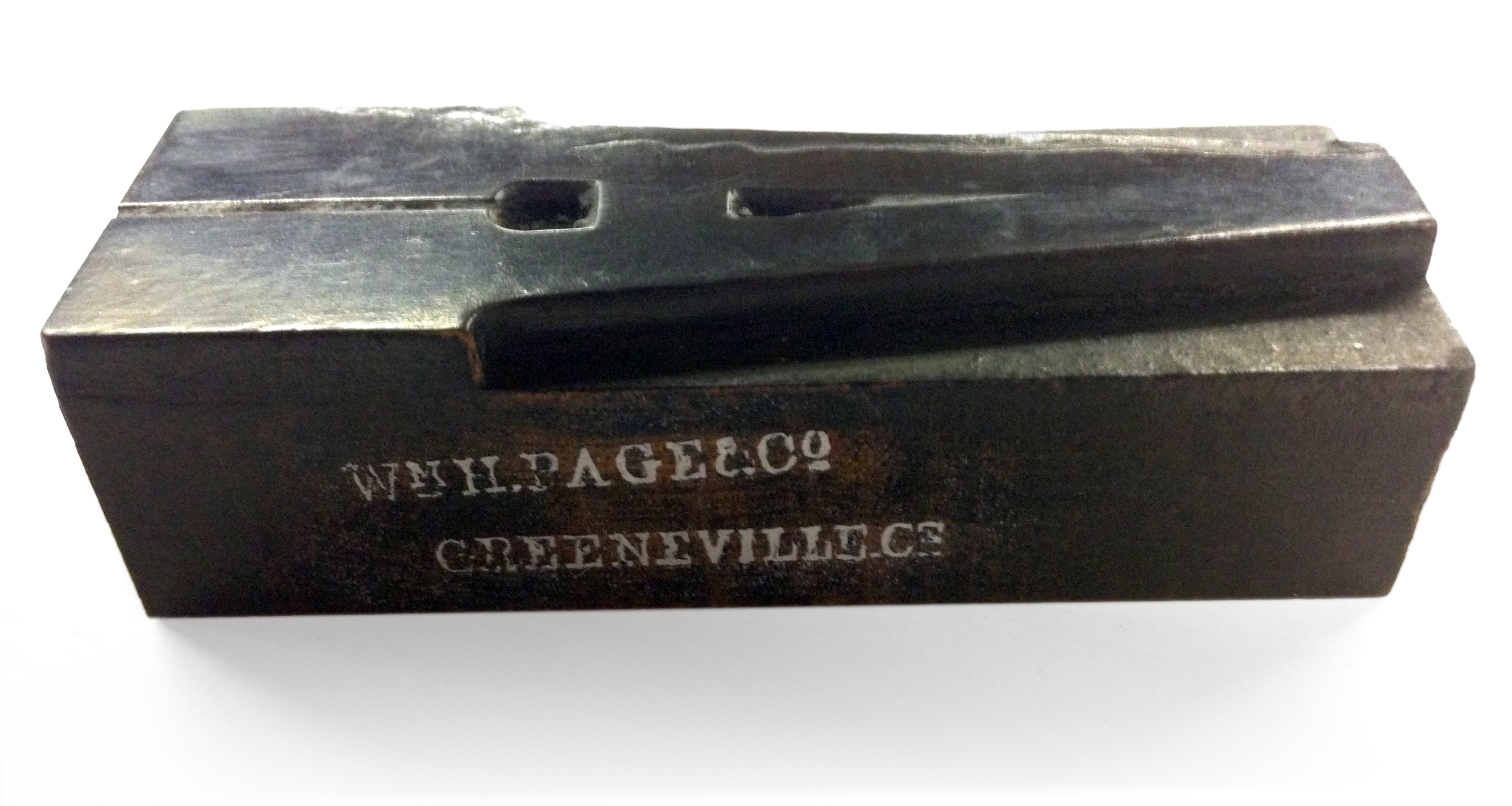 The pin mark, a circular depression left on the side of the body of metal foundry type, was often produced as an artifact of the drag pin during casting. This area provided a "convenient place for the typefounder to engrave an identifying trade mark which would therefore be cast into the type."‹1› The wood type manufacturing industry that developed in the United States in the late 1820s‹2› used marks stamped […] Read more – 'Manufacturer's Stamps'.
---
Wood Type Research
Wood Type Research is a blog of current research in wood type design, manufacture and use during the 19th and 20th centuries by Professor David Shields, Chair of the Department of Graphic Design at Virginia Commonwealth University.
Latest Articles
In the early 15th century in Florence, Italy an inscriptional letterform was developed in contrast to the existing Gothic and Romanesque forms that would lead to a revival of the classical Roman by the end of the century. By the end of the 14th century the early Renaissance scholars—Petrach and Niccoli—began looking back to Carolingian manuscript forms for inspiration as they transcribed classical texts. This work strongly influenced architects and […] Read more

– 'Revivals of revivals'

.
In 1964, Rob Roy Kelly, noted design educator, collector and historian, published a limited edition folio of the wood types he had collected over the previous eight years. 2014 marked the 50th anniversary of the publishing of this important work. The folio, hand printed by Rob Roy Kelly (1925–2004) in an edition of 45, was well received, and quickly sold to private collectors and notable archives. Ruari McLean, the respected […] Read more

– 'American Wood Types Folio (1964)'

.
Kelly, Rob Roy. Wood type; specimens of nineteenth century American wood type with introductory notes. Kansas City, Mo: Rob Roy Kelly, 1964. Print. Issued in a tan buckram covered solander box with printed paper label on front cover, titled: Wood type; specimens of nineteenth century American wood type with introductory notes. Consists of introductory notes and index bound in printed paper wrappers with black plastic spiral spine titled: American Wood Types […] Read more

– 'A hand list of Kelly's 1964 folio'

.
---